City in the Mediterranean environment —
Split is the second–largest city of Croatia, the capitol of County of Split–Dalmatia and the largest city of the region of Dalmatia. According to the 2011 census, the city of Split had 178.102 inhabitants. Spread from slopes of Marjan Hill over a central peninsula and its surroundings, Split's greater area includes the neighboring seaside and inland towns (Solin, Kaštela, Trogir, Omiš, Sinj) as well.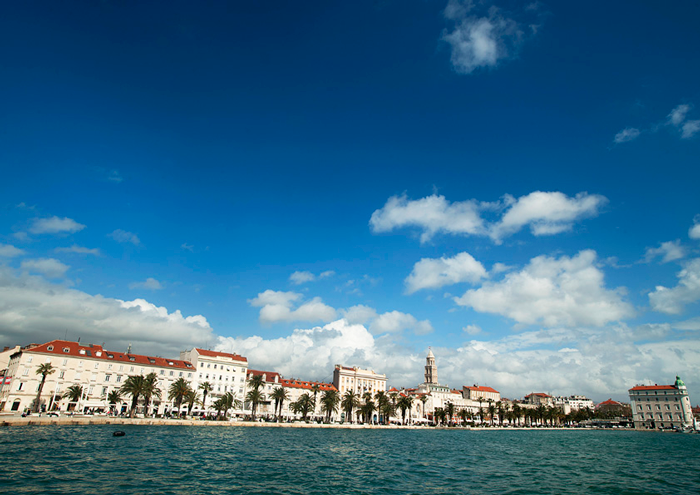 Split lies on the eastern shore of the Adriatic Sea and is situated on one of the sunniest parts of the central Mediterranean and is famous for its mild Mediterranean climate, measurable through 2.700 hours of sunshine annually. Daily mean temperature in October is 17°C.

Split is an important Croatian and Mediterranean cultural center. The city is centered around the Palace of the Roman Emperor Diocletian. The Palace is UNESCO's World Heritage Site since 1979.

The University of Split was founded in 1974. In the last few years it has grown to a large extent. Now it has 26.000 students and is organized in 12 faculties. Once a strong industrial centre Split has a long history in shipbuilding industry, developed construction business and manufacturing industry. Nowadays Split is more oriented to modern technologies and is the hub of IT activities in the area.

Split is also one of the most important touristic destinations in Croatia. Climate, Adriatic Sea, beautiful landscapes and numerous manifestations attract more and more turists to visit city every year.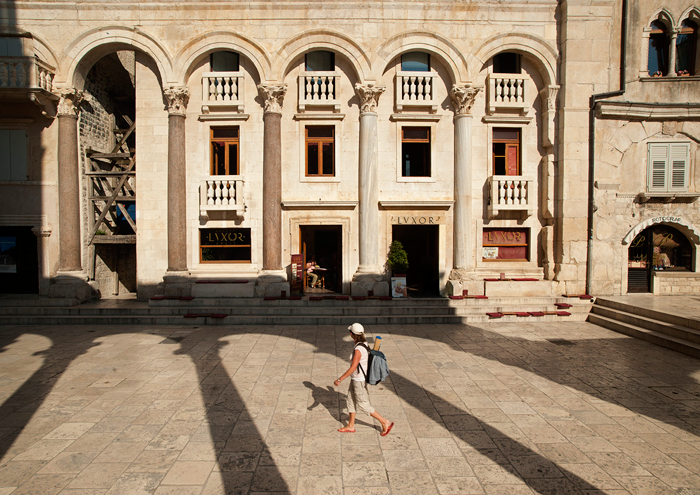 Given the population Split is among the cities with the most successful athletes who have won 73 Olympic medals and many World and European medals in swimming, water polo, rowing, sailing, soccer, basketball, handball, football, athletics and many other sports.

Olive growing and olive oil production together with vine cultivation and wine production were for centuries the main agricultural interests of the inhabitants. The area is famous for many traditional agricultural products. The Institute for Adriatic Crops is for 120 years the leading agricultural institution in the area and gives strong support to the producers.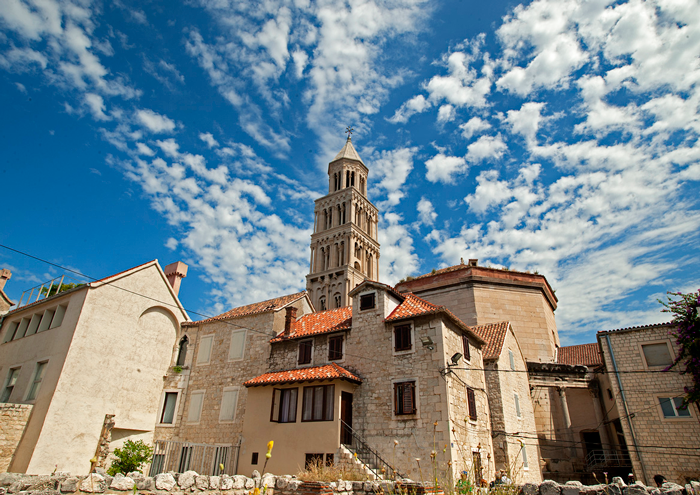 Split is a city that lives in a slow pace on which everyone adaptsquickly. The sensation is like every day is a holiday and squares, restaurants and bars are crowded with people. All that can be expressed in a simple statement - you feel like at home. Unavoidable "Riva" is in summer refreshed by the gentle "maestral" breeze and in winter is protected from the cold by the palace and the Mediterranean sun as a winter coat.